Dr. Giuseppe Morelli, M.D.
Medical Surgeon Doctor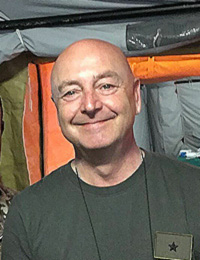 Managing Director of the Operative Unit of Cardiothoracic Surgery, San Filippo Neri Hospital, Rome.
Expert in the management of in- and out-of hospital major emergency situations, conventional and unconventional events (natural or incidental disasters, CBRN scenarios, both civil and military ).
Disaster Manager – Civil Security, Rome Division.
Health Commissioner of CISOM, Corpo Italiano di Soccorso dell'Ordine di Malta.
Professor at Tor Vergata, Nursing Faculty; Army Veterinary Health Sciences School; Interforces School for NBC Defense, ICOMM.